Summer Spiritual Retreat: Rest, Reconnect and Rejuvenate
with Manisha Melwani

 July 28 – 30, 2023
Ecology Retreat Centre,
308046 Hockley Road, Mono, Ontario L9W 6N2. Canada
www.ecologyretreatcentre.com
Retreat Rates & Cancellation Policy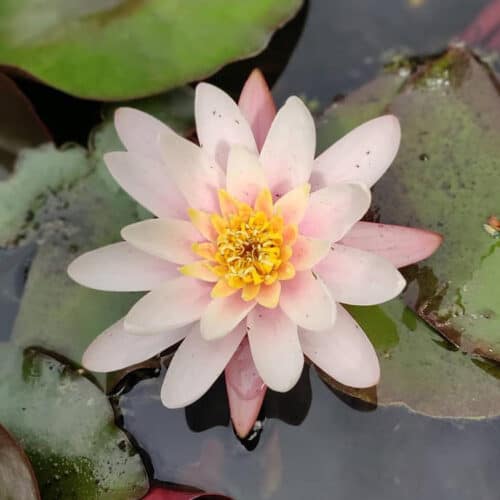 Based on shared occupancy per room (at least 2 persons per room) in the Lodge and Bunkhouse*
Each of the rooms at the Lodge have one double, and two twin beds. The rooms at the Bunkhouse have 2 bunkbeds in each room.
Rates include:
2-night's stay (4 pm, Friday July 28 to 2.30 pm, Sunday, July 30, 2023,) at the Lodge or Bunkhouse.*
Use of the Ecology Retreat Centre facilities and natural spaces.
Bed linens and one shower towel are included in the rates and provided separately.**
6 Gourmet all-vegetarian meals (Friday Dinner, Saturday Breakfast, Lunch and Dinner, Sunday Breakfast and Lunch)
Study and facilitation by Manisha Melwani.
Early Bird: On or before May 15, 2023
$517 (including tax)
Friends and family discount (If booking 2 or more people): $497 (including tax)
Regular Rate: May 16, 2022 to July 14, 2023
$587 (including tax)
Friends and family discount (If booking 2 or more people): $567 (including tax)
Registrations close at 11.55 pm on July 14, 2023
Single occupancy room upgrade
To upgrade to a single occupancy room (two nights), add (amount to be confirmed) to the Early Bird or Regular Rate above.
All meals will be vegan. Special Diets (exact options to be confirmed)
Add $23.70 (including tax) to the Early Bird or Regular rates above.
Important:
*Attendees in both the Lodge and Bunkhouse will have use of shared washrooms only. The bedrooms do not have attached toilets or showers. There are designated Ladies and Mens washrooms in both buildings.
**Add $5.65 (including tax) if you wish your bed made up on arrival. Additional shower towels will be available at a cost of $3.95 (Including tax) per towel. Attendees are asked to bring their own towels if using the pool or swimming pond.
Method of Payment
Email transfer or Cheque only
Cancellation Policy
Should you cancel your registration on or before June 30, 2023, you will be refunded 25% of the Early Bird or Regular Rate that you paid. If you had paid for a single occupancy room upgrade and a special diet, those amounts will be refunded to you in full.
There will be no refunds if you cancel your registration on or after July 1, 2023.
Before you Register—A personal note from Manisha
I am excited and thankful that you are interested in attending this retreat! I am confident that you will gain inspiration and tools to walk your spiritual path with renewed understanding and purpose. Before you register, I'd like us to have a little chat so that I can answer all your questions and you can have a clear picture of what to expect. I want you to be totally comfortable being there! And so, before you send in your payment, please contact me. Thank you!