Weekend Retreat:
So You're a Spiritual Being—Now What?

August 12–14, 2022
A retreat to help you recharge and reset yourself spiritually, mentally, emotionally and physically.
308046 Hockley Road, Mono, Ontario L9W 6N2. Canada
(45 minutes north of Toronto Pearson Airport)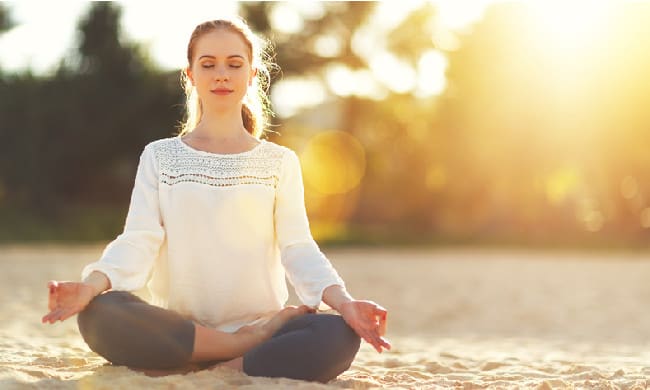 ~ Feeling lost and disconnected from your spiritual path and purpose?
~ Craving clear guidance on daily habits and strategies to live as a spiritual being?
~ Yearning for a better connection to your higher Self?
~ Keen on establishing a daily meditation practice?
~ Ready to learn and grow spiritually?
How would you like to go on a retreat in a tranquil forest setting?

A place where there are dancing streams of water so clean and fresh that you can bottle and drink right away?
A place where you can enjoy walking forest trails, dip into a freshwater swimming pond and sit by a campfire on a starry summer evening.
What you will gain from the retreat…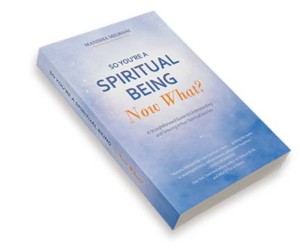 ~ Inspiration to walk your spiritual path with renewed understanding and purpose through the discussion of the concepts presented in Manisha's book, "So You're a Spiritual Being—Now What?", a primer on spirituality.
~ Greater clarity and inner peace from adopting a higher spiritual mindset that will help you to effectively meet your daily problems.
~ A solid plan to set up a daily spiritual practice and habits that will transform your life.
~ Learn how to quiet your mind and meditate better.
~ Find fulfillment in your life and work by understanding and implementing the principles of the Path of Action (Karma Yoga).
~ Gain a deeper connection to your Higher Self through the Path of Devotion (Bhakti Yoga).
~ Feel more at peace with yourself, more accepting of others and of your life's circumstances.
~ Nurture new friendships with like-minded people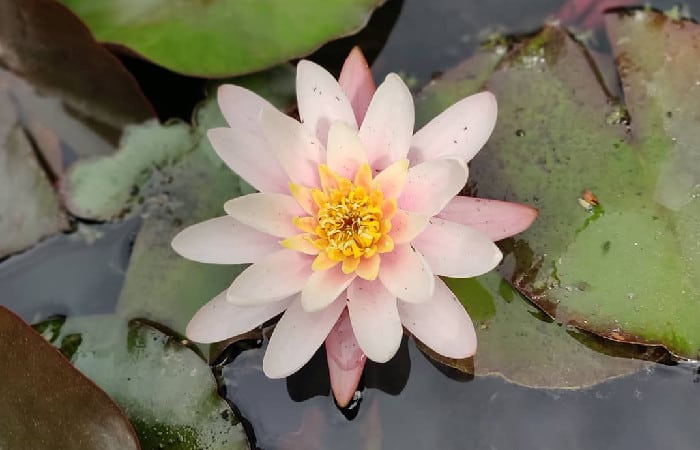 There are two perspectives in life— worldly and spiritual. If you haven't found the answers you are looking for through everyday, worldly solutions, then it may be time to look for spiritual solutions.
A spiritual perspective will bring you a higher view of your life that will dissolve many of your problems. Here's an example that explains this better…
If you were looking at a large tapestry of a flower garden on the wall from a few inches away, all you would see are patches of colours and not the design. But if you step back and look at the tapestry from a few feet away, you will instantly see the larger design and the beauty of the whole garden scene in the tapestry.
Similarly, once you gain a spiritual or a higher perspective of your life, it will enable you to meet life with better understanding, ease and acceptance.
This retreat could be the turning point that can change how to see and show up for life!
About Manisha Melwani, Retreat Leader and Facilitator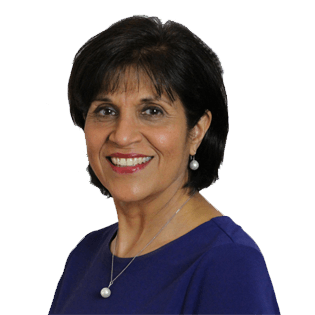 Manisha has been actively studying and sharing the teachings of the spiritual science of Vedanta for more than 20 years. She is the author of So You're a Spiritual Being—Now What?", A Straightforward Guide to Understanding and Growing in your Spiritual Journey.
She runs seminars, workshops and courses on spirituality and stress management. She has been successfully facilitating weekly Vedanta study groups since 2011. She also offers personal counselling sessions for people seeking spiritual solutions for their problems with relationships, life purpose and spiritual path.
Manisha sends out her free, Spiritual Solutions Newsletter twice a month and has over 200 articles on spirituality on her website and blog.
Get Your Copy of Manisha's Book Today!
Looking for a greater spiritual connection?